Manbro is Committed to Excellence!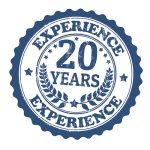 Introducing Manbro, the premier minority-owned Staffing company, revolutionizing the industry with our unparalleled expertise and over two decades of experience. We specialize in delivering a top-tier, multi-trade workforce, meticulously curated to excel across a diverse array of Industries. Whether you're seeking opportunities in Construction, Solid Waste Industry, Manufacturing, Distribution & Logistics, Facilities & Maintenance, or Office Administration and Payroll Services, we understand that you crave more than just a job or an ordinary worker.
At Manbro, we are committed to elevating your work experience to unprecedented heights. We go above and beyond, continuously investing in our exceptional team by equipping them with cutting-edge skills and unique advantages. Your success is our priority, and we ensure that each member of our workforce is armed with the knowledge and resources they need to thrive.
When it comes to safety, Manbro stands at the forefront. We recognize that safety is paramount, and it's a shared responsibility that begins with the solid foundation we've established. From the very core of our organization, safety is ingrained into every aspect of our operations, ensuring your well-being and peace of mind.
Join the Manbro revolution today and unlock limitless potential. Experience the difference of a staffing partner that transcends the ordinary, propelling your career to new heights while fostering a culture of safety and excellence.
We proudly provide staffing services to the greater Houston area, including Pasadena, Pearland, League City, Baytown, Sugar Land, Missouri City, Richmond, Rosenberg, Bay City, Angleton, Tomball, Porter, Kingwood, Conroe, Splendora, The Woodlands, Montgomery County, and Harris County.
Partner with Manbro and embark on a future of limitless possibilities!